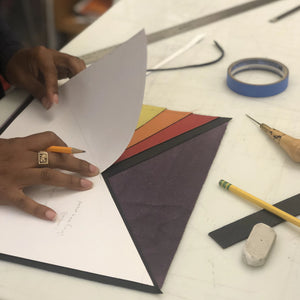 Classes By-the-Day
To busy to commit to a definite schedule?  Schedule a one class at a time with By-the-Day classes.
​By-the-day classes cover the same curriculum as our year program on your schedule. 
Click here for a list of all projects.
Please click here to view full schedule.
To schedule send us an email at least a week in advance or call us at (415) 750-9910 as late as 9am the morning you would like to attend to check for availability.
No rescheduling or cancellation fees.

By-the-Day classes are not private classes, you will be attending with our regular scheduled students.
Classes can be scheduled on Tuesday, Thursday, or Saturday.
Class Times:
Tuesday and Thursday: 10 A.M. until 6 P.M.
Saturday: 
10 A.M. until 5 P.M.
Lunch break from 1 P.M. to 2 P.M. everyday.
Due to San Francisco social distancing protocols:
- We are only able to have 6 students per day to comply with the 6ft. social distance rule. 
- All students must wear a face covering while in the studio.
---
We Also Recommend