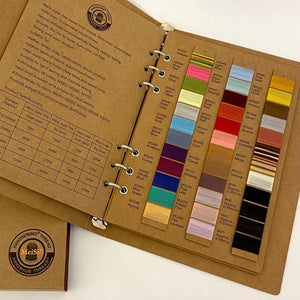 Linen Thread - MeiSi SuperFine Swatch Color Booklet
The Threads of Meisi Color Book is beautifully bound in cardboard and designed to provide a quick & effective reference.  Perfect to assist in the design process helping you choose the perfect color for your next creation.
MeiSi Super Fine Linen thread provides a top quality stitch for both machine or hand sewing.
Designed to produce a smooth unyielding stitch, MeiSi Super Fine Linen thread ensures a seamless sewing experience with a superior quality and feel making a stitching experience more enjoyable and bringing elegance to all your leather products.
---
We Also Recommend